MENU

ULSTER GIRLS' CHOIR
The Choir of the Century
Reliving memories,
Finding friends.



ROYAL BRITISH LEGION
Welcome to Comber RBL.
Meetings 2nd Tuesday of the month.
Comber Rifle Club.



R.A.O.B. SHARJAH
The search is on for
Past members


KITES and RADIO
One of the oldest sites on
the internet. The information
is still good today.


ABOUT GI0SMU
A radio amateur and electronics
enthusiast. The shack is full of
junk to prove it.

Welcome to SIXGOLDS I am in the process of writing the lower portion of this front page, however most other pages are still fully operational. The current most popular in the listings is the. .... COMBER HISTORY PAGE. ... Just click here. This is a megga sized page which is crammed packed with information about Comber and the local area. We rely on information and pictures you are kind enough to send. Naturally we will give full accreditation to your work.
Some pages on the left under the MENU heading will be changed or deleted as they have now passed their usefulness. Coming shortly "Surviving in Comfort" no James Bond or SAS rough stuff, just luxury in the wilderness.
338MB was just too much big, lots of editing down is required, downsizing is the word.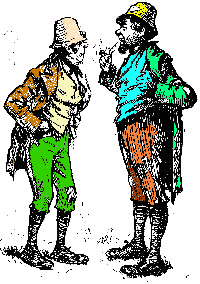 "Pilgrim, Whither goest thou?."? "Better question Wanderer, Where Have I just been."?